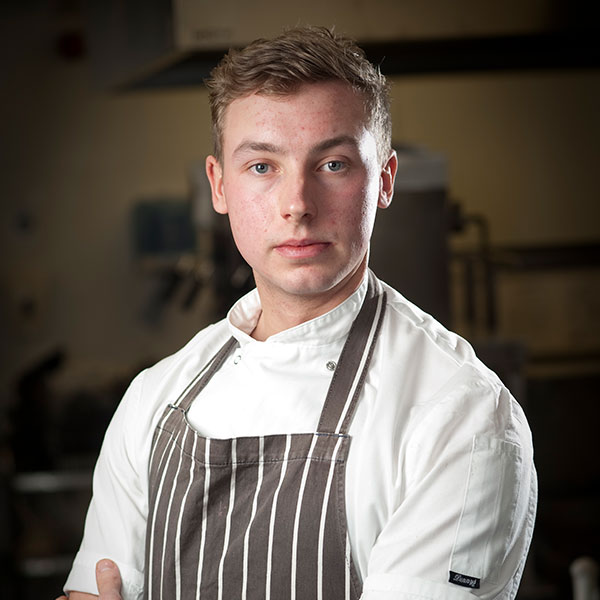 Overall and Young Professional winner: Nathan Cornwell
Nathan Cornwell studied for his NVQ at Bournemouth and Poole College in Dorset before taking a job at Lucknam Park, near Bath, where he worked as Chef de Partie at the time of entry into South West Chef of the Year.
In 2013 Nathan entered and won the Young Professional class (aged 16-22) of South West Chef of the Year. The judges were so impressed with the skills that Nathan demonstrated in both the semi-final, when he prepared his own menu, and the final, when he prepared a two course meal using ingredients from a mystery box, that they also decided to award him the title of overall South West Chef of the Year 2013.
Following his success in the competition, Nathan took a job as Chef de Partie at the 2 Michelin starred Le Champignon Sauvage with David Everitt-Matthias and in early 2018 moved on to Philip Howard's Kitchen W8 in London.
In 2019, Nathan took the position of head chef at The Barn at Moor Hall, working with Mark Birchall, where he was awarded a Michelin star in 2022.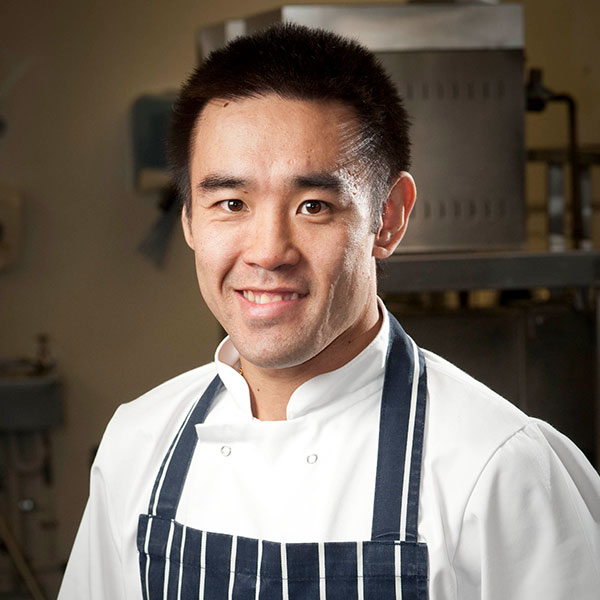 Professional winner: Andrew Chan
After achieving his NVQ 1 and 2 in both food and food service at Weston college, Andrew went on to work in the Bristol Marriott Royal Hotel in the two rosette restaurant, becoming chef de partie before moving on to other positions in the Bristol area working in such establishments as Loch Fyne restaurant and Cadbury House Hotel, where he became sous chef, working with head chef, Mark Veale.
Mark and Andrew took their successful partnership to Thornbury Castle where Andrew once again worked as sous chef and it was from here that he entered South West Chef of the Year 2013.
After winning the Professional chef award, Andrew was offered and accepted a position as sous chef at The Castle Hotel in Taunton, under head chef, Liam Finnegan before moving on to a head chef position at Polurrian Bay Hotel at Mullion in Cornwall. More recently, Andrew has returned to the Thornbury Castle as head chef.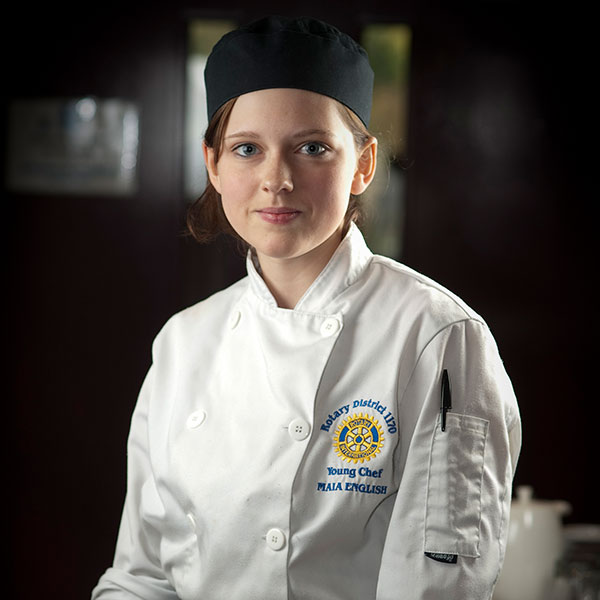 Junior winner: Maia English
Maia English became the very first winner of our new Junior class (for 11-16 year olds) in 2013. A pupil at The Kings School, Ottery St Mary, Maia initially won the Devon heat of the Junior class. She was mentored by one of our judges, Matt Durrant, in preparation for the final which she went on to win.
Since winning the competition, Maia has enjoyed her prize of valuable work experience at two-Michelin starred Le Champignon Sauvage in Cheltenham with David Everitt-Matthias and has also taken opportunities for further work experience at Gidleigh Park and The Jack in the Green.
After finishing school, Maia began her apprenticeship at Gidleigh Park in August 2014, working with Michael Caines and Allister Barsby, before moving on to work with Simon Hulstone at The Elephant, Torquay in the Autumn of 2015.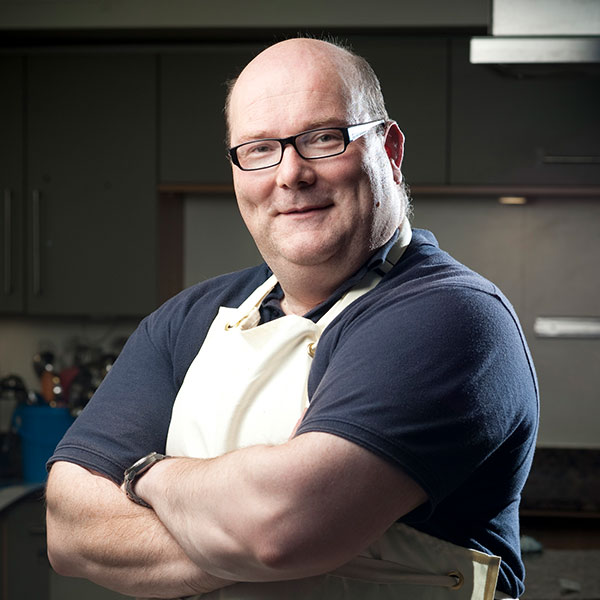 South West's Best Dish (home cooks) winner: Steve Ashworth
Steve Ashworth is very well-known throughout the South West's food industry being passionate about good food and will be a familiar face to those attending food events across the region.
A tax specialist by trade, Steve's reputation as more than a gifted amateur was cemented in 2013 when he won the title of South West's Best Dish at the South West Chef of the Year competition and was selected as a finalist again in 2014 and 2015.
Since entering the competition Steve has hosted (and cooked) on many food demo stages and has become a judge for numerous food awards schemes including Bristol and Bath Good Food Awards, Taste of the West, the Guild of Fine Food and the Western Daily Press Awards. Steve is also part of the judging team for the Soil Association's 2016 BOOM Awards (Best of Organic Market) with many top named chefs and food enthusiasts from around the UK.
Steve's passion for food means he is often invited to talk about food on the radio and is helping with the food areas for the Bath & West Show and Weston Super Mare Food Festival. He is a keen promoter and supporter of food across the South West and further afield. You can follow Steve and his food musings on Twitter: @steve_ashworth.
Recently Steve has taken on the role of a home development cook for Clifton Sous Vide range of home products.