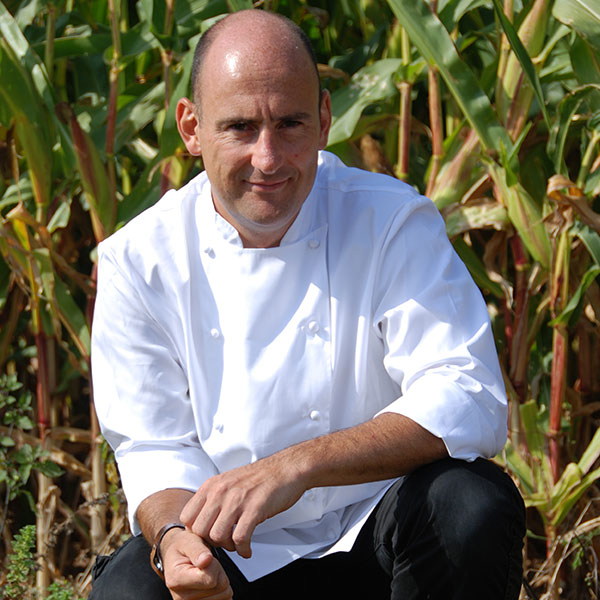 Professional winner: Matt Mason
Matthew Mason is the Chef Director at Winslade Manor, Clyst St Mary, near Exeter.
Born and brought up in Devon during the 1970′s, Matthew's desire for culinary training began with the self-sufficiency of his parents' allotment. This provided a valuable lesson which is still evident today in his philosophy of cooking – making full use of Devon's fine larder and the best seasonal produce.
After serving his apprenticeship under the tutorage of Shaun Hill at Gidleigh Park, Matthew took over the kitchens of the Jack in the Green at Rockbear, near Exeter, in 1995. A year later, the Jack became one of the first pubs to achieve 2 AA rosettes; an award that it has maintained ever since.
In February 2011, the Jack was voted 5th in the UK's 50 Top Gastropubs and in October, 60th in the UK's Top 100 Restaurants. The pub was also the winner of The Western Morning News Reader's 'Favourite Restaurant' Award in November 2011.
Matthew's driving ambition is that his passion for good food comes through in the dishes the kitchen prepares and serves every day. This same philosophy has been extended to help teach the children of West Hill Primary School about freshness, food miles and seasonality in a partnership that began in 2007.
That same year Matthew won the Professional Class in the South West Chef of the Year and also 'Devon Chef of the Year' voted for by the readers of Devon Life. Amongst many other accolades, in 2010 Matthew joined an illustrious few by being invited into the Master Chefs of Great Britain.
In February 2016, the Jack in the Green published its first cook book incorporating Matt's recipes and much local produce!
After more than 25 years at The Jack, Matt became chef director at Winslade Manor as it opened its doors in February 2021.
"Not only was winning the South West Chef of the Year competition a great marketing tool for the business but the recognition and a huge pat on the back from my peers meant such a lot. Being a chef I think we all crave recognition whether it is from a two Michelin-starred chef, our bosses or our customers. Taking part was a huge pleasure and helped me to become the chef I am today."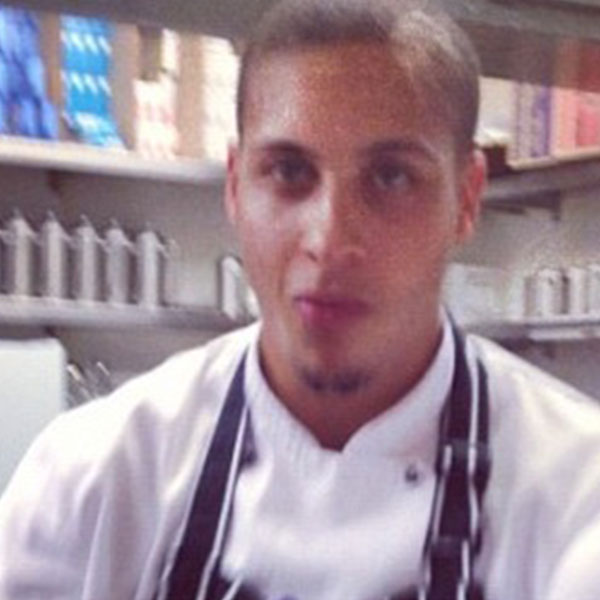 Young Professional winner: Ramone Burton
Ramone was inspired to become a chef as soon as he began his first job as a kitchen porter in his local pub at the age of 14. He then took a position as Commis Chef at the Two Bridges Hotel near Princetown before leaving school to begin his studies for NVQ level 2 and 3 in food preparation and cookery at PlymouthCollege.
Whilst still at college, Ramone moved on to become a Commis Chef at Browns Hotel, Tavistock in 2005 before being promoted to Sous Chef two years later.
During the summer of 2009, Ramone left Brown's Hotel to take on stages at Le Manoir aux Quat' Saisons, Gidleigh Park and The Crown at Whitebrook, after which he opted to gain more experience in a classic French restaurant, taking a role as Senior Chef de Partie at Chloe's Restaurant in Plymouth. In early 2010 Ramone moved to a similar position at the Queensbury Hotel in Bath where he was promoted to Sous Chef in 2011.
At the beginning of 2013 Ramone took on the role of Sous Chef at Ston Easton Park, near Bath before moving to Chequers restaurant in Bath. In 2017, Ramone took a position at the newly-refurbished Methuen Arms in Corsham, Wiltshire, working with head chef, Leigh Evans.
Home Enthusiast winner: Richard Doyle, Cheltenham