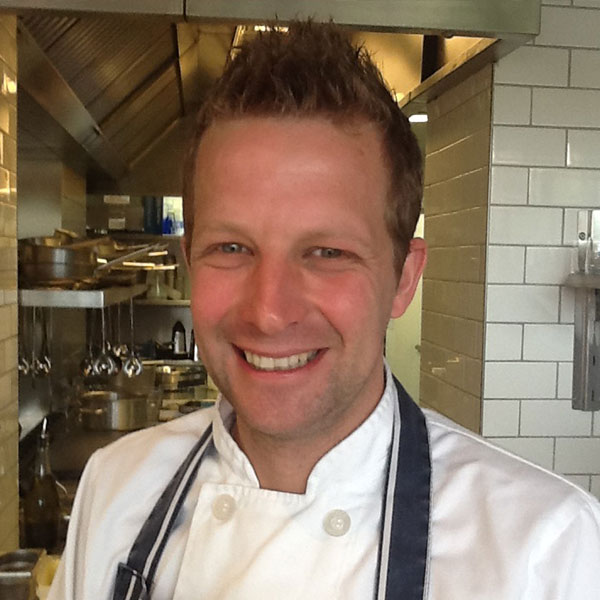 Professional winner: Matthew Downing
Matt Downing is Head Chef at Hugh Fearnley-Whittingstall's River Cottage in Axminster, a position he took in March 2016. Prior to that Matthew was Head Chef at The Magdalen Chapter Hotel in Exeter. In 2010, he won Professional South West Chef of the Year. Matt is crazy about top quality fresh produce. He has his own allotment and regularly makes his own preserves and chutneys from the produce he has grown.
Professional development is very important for Matt who is constantly looking to further his own skills as well as mentor others. Matt himself recently trained to become a Charcuterie Chef Specialist enabling him to design imaginative, exciting and innovative menus using cured meats.
Matt is actively involved in helping younger chefs climb through the ranks and plays a leading role in delivering Chapter Hotels culinary work experience programme.
He said: "I put a huge amount of effort into entering the Professional South West Chef of the Year competition in 2010. Winning the Chef of the Year title has opened up so many doors for me. It has given me the opportunity to present lots of cookery demonstrations to the public including ones at Torquay Food Festival and The Celebration of Beef at Exeter Cattle Market, Matford.
I am always looking to take on new challenges and develop even further as a professional chef. The recent Charcuterie course I did has given me the insight and skills to specialise in producing menus of cured meats such as bresaola, coppa ham, pancetta, chorizo and black pudding."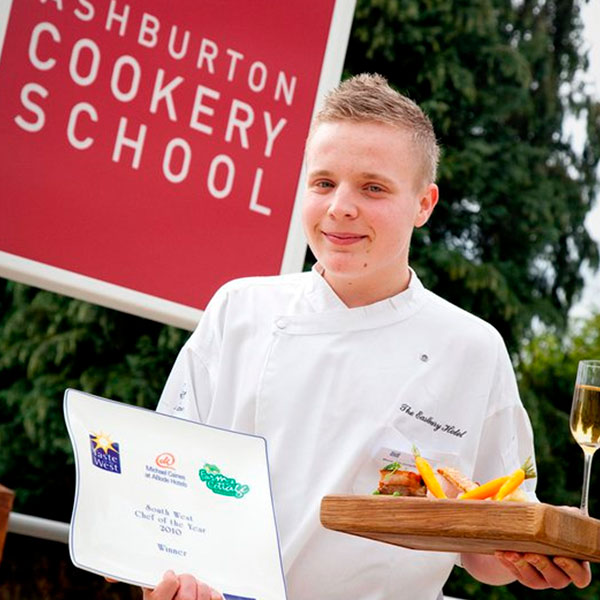 Young Professional winner: Ben Champkin
Ben began his career working under Brett Sutton at the Eastbury Hotel in Sherborne directly from school. He says that he learnt so much from Brett and he will always be his mentor.
Brett and Ben built up a very strong father-son type of relationship over the years and it was Brett that helped Ben to progress encouraging him to take part in a lot of events and competitions. He won Dorset Seafood Master Chef 2011 and South West Chef of the Year in 2010.
Ben completed his NVQ levels through on-the-job training. After 3 1/2 years it was time for him to move on and extend hislearning . Brett set up 3 working stages for Ben in February 2012 where he completed a week at Sienna Restaurant in Dorchester, then the Elephant Restaurant in Torquay and finally a week at Gidleigh Park. Ben wanted to see three very different Michelin starred kitchens. He was fortunate enough to be offered a job in all three kitchens and chose the Elephant, where he took up a position in April 2012 before moving to L'enclume in the Lake District in 2013 to work with Simon Rogan.
In 2012 Ben passed the Craft Guild of Chefs Graduate Awards exams and in 2013 won the Craft Guild's Young National Chef of the Year award. Ben entered for the Roux Scholarship 2016 and was selected as one of six finalists for the grand final and also reached the final of the Craft Guild's National Chef of the Year in 2017. Ben has been named as one of the finalists in the Roux Scholarship again in 2018.
Home Enthusiast winner: Mary Atherton, Chard