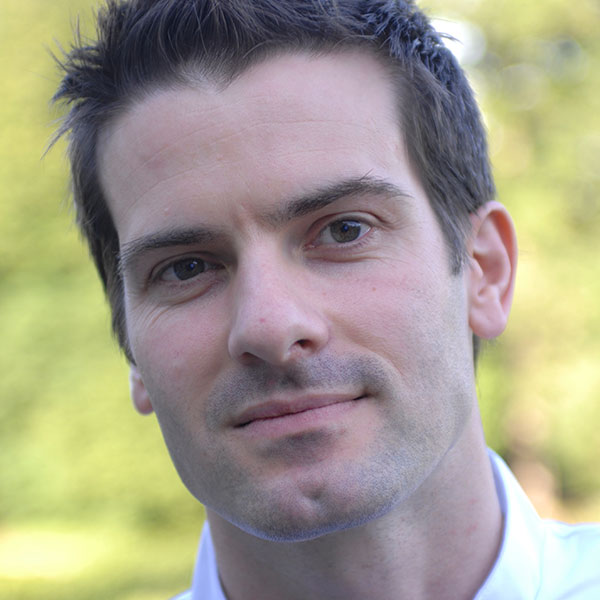 Professional winner: Ian Webber
Ian spent his apprenticeship at Combe House near Honiton before going on to work in some of England's finest country house hotels.
From there he spent time working in Ireland , France and Switzerland and on returning to the UK, he moved back to his home town of Honiton to raise his 3 children with Miranda, his partner.
In 2006 Ian was lucky enough to win the South West Chef of the Year competition where he met Michael Caines. Later that year he went on to become Michael's head chef at Gidleigh Park, a position he held for over six years before becoming Executive Head Chef at ABode Exeter.
In 2013, Ian moved to take on the role of head chef at The Five Bells Inn at Clyst Hydon where he and his team achieved a Bib Gourmand within 12 months. Early in 2018, Ian took the position of Executive Chef at The Farmers Arms and The Collective at Woolsery, near Bideford.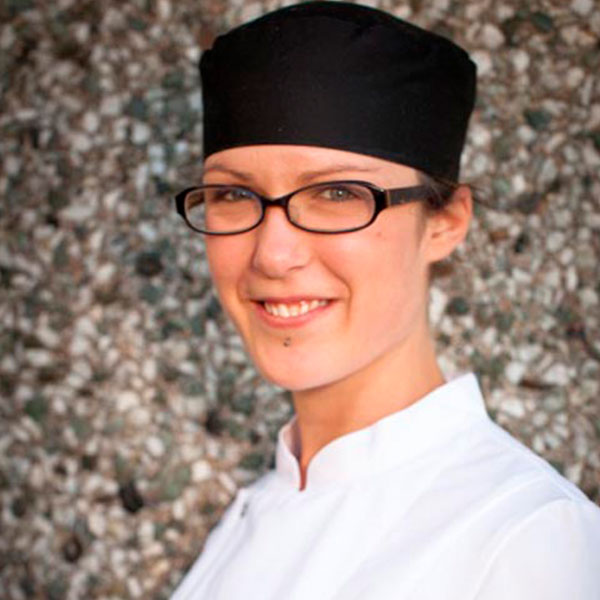 Young Professional winner: Helen Turnbull (née Flitter)
After almost a decade overseas Helen has set herself the challenge of further defining the essence of kiwi cuisine at Rata Restaurant, Queenstown, New Zealand.
Equally excited and daunted by the task her inspiration comes from the fact that as a young country New Zealand's cultural influences are constantly growing and progressing. Originally from Wellington, Helen grew up with an awareness and appreciation of where food comes from with both parents being keen gardeners who liked to experiment in the kitchen. Her grandparents owned a mushroom farm and were active in the organic growing scene.
Helen's early career coincided with Wellington's rapid rise as the country's culinary hotspot, she completed an apprenticeship at the aptly named Icon Restaurant in Te Papa in 2003. Soon after she landed in Tokyo eager to explore the secretive world of Japanese cuisine.
With gender and limited language ability as barriers, Helen worked for 3-months at Kuon fusing traditional cooking methods with modern twists without pay to earn the respect of her head chef. Once accepted she learnt to handle the highest quality products, a new level of attention to detail and how chefs are an integral part of the customer's service experience.
Her career continued in the UK at the award winning English House, Torquay and it was whilst she was here that Helen won the South West Young Professional Chef of the Year for creating a menu sourced entirely from the local region.
Helen returned to Tokyo in 2006 and joined Gordon Ramsay at the Conrad, the one Michelin starred restaurant received critical acclaim in the food-obsessed city. Seeking a new challenge Helen moved to two Michelin starred Cuisine(s) Michel Troisgros in Tokyo's exclusive Hyatt Regency Hotel. The Troisgros family regarded as royalty in the restaurant world have run a three Michelin star restaurant in France since 1968 and won numerous international awards. Here Helen worked in an environment that drew upon the best of both Japanese and French produce, ingredients and culinary traditions.
Heading back to Europe Helen travelled overland across Asia keeping a diary of everything she ate in more than 20 countries before joining a private luxury super yacht in the Mediterranean. Her journey came full circle when she met New Zealand business icon Sir Michael Hill in Italy who invited her to work at his exclusive golf club, The Hills, in late 2010.
Early in 2012, Helen joined Josh Emett at his new restaurant, Rata. Encouraged by the passion of Queenstown to provide a great experience to visitors Helen is looking to share delicious food that invokes the land, light and energy of the seasons filtered through her travels and vision for New Zealand cuisine.
Home Enthusiast winner: Fiona Ravenscroft, Frome