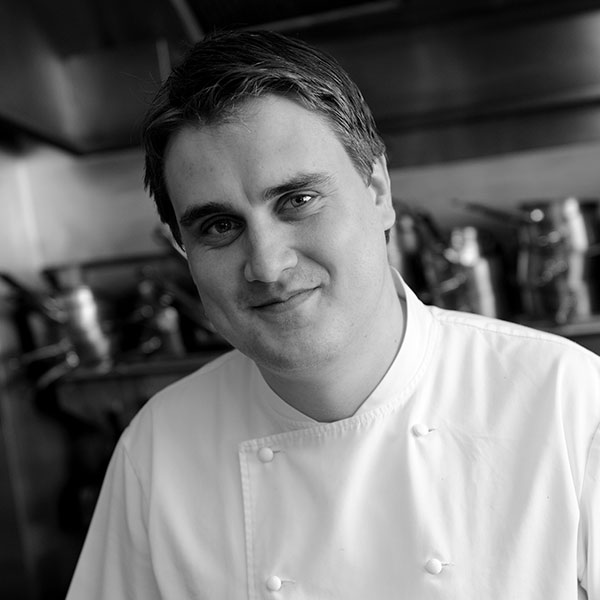 Professional winner: Tom Scade
Tom Scade is currently sous chef at The Ritz in London where he moved in 2016 from his position as head chef at the Crab and Boar in Chieveley. This followed his time working with Martin Blunos at Blunos in Bath. Prior to that he was Head Chef of Tides Restaurant and The Mariners Rock for four years. In January 2012, Tom was promoted to General Manager too, overseeing the day to day running of the Restaurant and the Pub with his partner Carla.
Tom graduated with Distinction from Bournemouth College of Further Education in 2004 after gaining a scholarship with The Academy of Culinary Arts – his sponsor was Richard Shepard of Langans Restaurants. In 2006 Tom took part in the National finals of the Young Chef of The Year and gained The Award of Excellence from the Academy of Culinary Arts.
Prior to taking over Tides and The Mariners, Tom worked as Sous Chef at The Bee in Windlesham, earning a Michelin Bib Gourmand in it's first year of opening. Before that he spent 3 and a half years at The Ritz Hotel in London and also completed a three year apprenticeship scheme under Keith Stanley at Langans Coq D'Or.
In November 2011 Tom won South West Chef of the Year, beating three other finalists in a cook off. Tom also demonstrates at various events. In September 2017, Tom won the UK national final of Le Taittinger Prix Culinaire, taking part in the international final in Paris in November.
Tom describes his food as using influences from European classical and modern cuisine to produce fresh, honest and flavoursome dishes.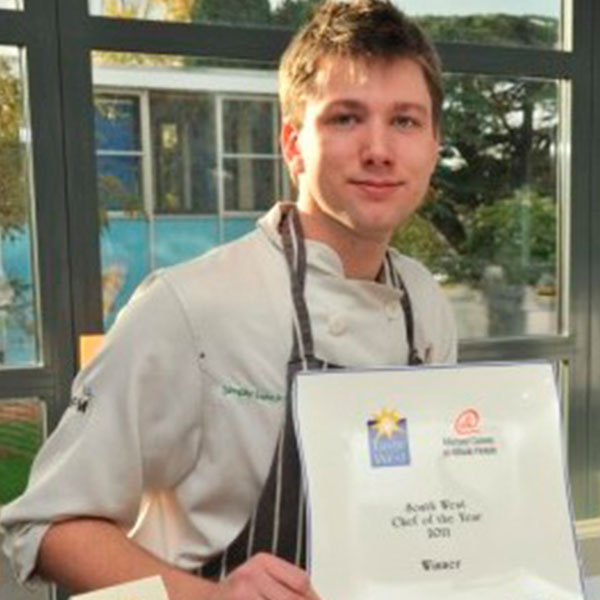 Young Professional winner: Daniel Kavanagh
I started my career working in a cafe in the centre of Exeter between my GCSE exams. I was a kitchen porter – washing plates, cleaning the kitchen and other odd jobs for the chefs and owners of the business. When I finished school I worked full time at the cafe.
I had planned to take an art course at college but the head chef suggested that if I change to an NVQ in catering I would always have a job! This made sense to me so I changed to an NVQ level 2 at Exeter College. I soon realised that I had a passion for food.
I wasn't going to learn much in a cafe so I asked my tutor if he had any other options for me and he told me about the Rodean Restaurant in Kenton. After two interviews I started work and was there for over 5 years.
During my time at the Rodean I worked on various stations including garnishes, starters and desserts and opened the restaurant with myself at the pass. I have completed both my NVQ 2 and 3.
I won Advanced Apprenticeship of the Year 2010 and in November 2011 I entered the Taste of the West's Young Professional chef of the year contest to measure my skill against other top chefs from the South West. It was a hard contest due to the talent of the young chefs competing and I was delighted to win!
Early in 2013, I moved on from the Rodean to work under Ian Webber at ABode Exeter and thoroughly enjoyed learning to work to Ian's and Michael Caines's high standards. I am now working in Manchester at the Cholton Green Brasserie.
Home Enthusiast winner: James Hooper, Plymouth