Simon Hulstone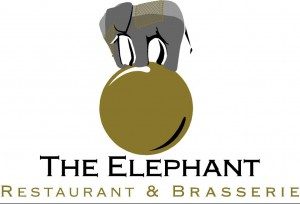 Winner of South West Chef of the Year (Professional class) 2005
Simon's culinary career started early in his life. By his early teens he already had several World Junior titles to his name and he has been adding to the list ever since, with a myriad of awards, including the Roux scholarship for young chefs in 2003 and the National Chef of the Year award in 2008.
Before moving to Torquay, Simon had been perfecting his culinary technique working for highly regarded, Michelin starred restaurants throughout Europe where he was mentored by some of the world's most respected chefs.
Since becoming head chef at The Elephant, Simon has brought his extensive influence of traditional and world cuisine to Torbay, putting the English Riviera on the culinary map. The Elephant was awarded a Michelin star in 2006 which it maintains today.
Simon became a Roux Scholar in 2003. He represented the UK in the Bocuse d'Or, the world's most challenging and prestigious culinary contest, for the second time in 2011. He is captain of the British team in the Culinary Olympics and was also captain of the English Culinary Team at the Culinary World Cup in 2010. Simon is the only British chef to win gold at the World Chef Championship in France. In August 2011, Simon won the British Airways' Great Britons competition and worked with Heston Blumenthal to create a menu for British Airways passengers.
Spring 2015 saw the launch of a second venture by Simon and the Elephant Restaurant team with the opening of Burridges Tea Room on Torquay's harbourside and in October 2017, Simon and his wife Katy took full ownership of The Elephant Restaurant.