Seth Ward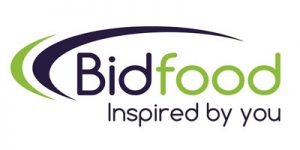 Born in South Africa in 1979, Seth began his love for cooking at a young age. Both his parents were very accomplished cooks who made creative and wholesome home cooking integral to the way of family life. His passion flared after leaving school where he started in the kitchen of a Seafood restaurant he had worked in as a waiter. It was soon after and following the introduction from his previous Exec Chef, that he took up a new adventure working under the renowned Michel Gehrig. This also helped lay the foundations of Seth's dedication and passion for the catering industry developing his knowledge and skills in various other restaurants and hotels in Durban, Seth's home city.
Following a severe motorcycle accident in 1998 in which he lost his right arm, Seth found himself heavily considering his future work prospects. His former Chef, Michel, introduced him to Michael Caines, which gave him the much needed inspiration to push on and get back into the kitchen. After months of rehabilitation, and some really helpful guidance from Michael, he had resumed all normal activities in the kitchen, giving him a great sense of achievement and want, to further excel.
In 2000 Seth immigrated to the UK to carry on further travelling and to develop his career. After spending 3 years in London and then Cardiff, Seth moved to Devon where he took up a position working for Michael Caines. After a number of years, Seth had progressed into a Group role working across Brownsword Hotels which helped round off his skills in procurement and effective kitchen management.
2014 saw a significant change for Seth where he decided to challenge himself in gaining experience in the Foodservice sector. Having worked very closely with their nominated suppliers in his former procurement role, Seth looked towards an opportunity which arose within the Sales team at Bidvest Foodservice's Lee Mill Depot. Seth currently works for Bidvest, as a Business Manager looking after customers in North Devon and surrounding areas which he thoroughly enjoys.